The unstoppable #FECrew refers to the entire family of authors we have published in individual books as well as anthologies. It's our policy to support every author we have worked with, whether they are still published exclusively by us or not. We will put up a full roster in stages, but, for now, the mini-crew below are the people who work on putting together the wonderful books we bring you every year.
Nii Ayikwei Parkes
Director & Senior Editor
Nii was a manager with a major multi-national, moving to become the Business Development Director of a design agency in his native Ghana, before deciding to switch to a career in literature, founding flipped eye publishing in 2001. As a writer, he has won multiple international awards including Ghana's ACRAG award and France's Prix Laure Bataillon and is the author of Tail of the Blue Bird (novel), and The Makings of You (poetry) as well as two children's books under the pen name K.P. Kojo. Nii edits across genres and has an enduring interest in translated literature. He consults as Producer of Literature and Talks at Brighton Festival.
Mitchell Albert
Editorial Director – Fiction & Non-Fiction
A London-based publisher and editor, Mitchell Albert is the co-founder of Paper + Ink, which publishes short stories from around the world in beautiful, pocket-sized editions. In 2015 he created Periscope (an imprint of Garnet Publishing), which specialised in international literary fiction and non-fiction; one of its titles, The Moor's Account by Laila Lalami, was long-listed for the 2015 Man Booker Prize. He is the former commissioning editor of the independent publishing house Saqi Books, and helped found its fiction imprint, Telegram, in 2005. A native of Canada, Mitchell joined flipped eye publishing in 2019 as a director and editor responsible for fiction and non-fiction.
Jacob Sam-La Rose
Senior Editor – Poetry
A former managing director of a web development studio, Jacob is a writer and editor of Guyanese heritage. He is known globally as an indefatigable facilitator of young and emerging poets, having developed the Roundhouse Poetry programme, established Barbican Young Poets as well as the Burn After Reading collective. Jacob was lead editor on flipped eye's bestselling book to date – Warsan Shire's teaching my mother how to give birth and his own writing has appeared in publications such as Ploughshares, Wasafiri and Poetry by Heart (Penguin, 2014); his full collection Breaking Silence was shortlisted for both the Forward Prize for Best First Collection and the Aldeburgh First Collection Prize. Jacob teaches writing and performance at London Guildhall University.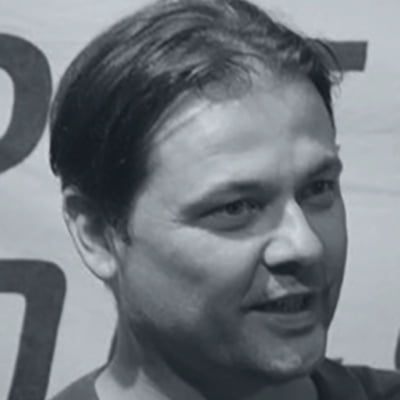 Niall O'Sullivan
Senior Editor – Poetry
Born of Irish parents in England, Niall grew up in Slough, studied Art in Bath and has been living in London – where he worked as a gardener – since the turn of the millennium. Former resident poet for the South Kilburn Estate and the Wimbledon Championships, he hosts London's longest running poetry open mic, Poetry Unplugged, and creates iconic podcasts such as the Rusty Sonnets. Niall has edited award-winning books such as the PBS Pamphlet Choice winner, Where We're Going, We Don't Need Roads by Amy Acre, and also worked on the acclaimed mouthmark series and Spread the Word's Flight anthology that was pivotal in kickstarting the careers of the likes of Dean Atta and Irenosen Okojie. Niall teaches poetry and creative writing at London Metropolitan University.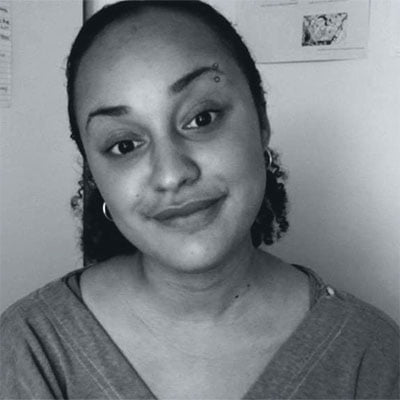 Lana Hughes
Digital Editor
An artist and writer from Hertfordshire, Lana studied Fine Art at Glasgow School of Art, where she developed a particular interest in poetry and video art. She joined the #FECrew after a nationwide search to find an intern from a "non-traditional" editing background to mark flipped eye's 20th anniversary in 2021. After a stellar internship, where she supported books such as Blessing Musariri's Only This Once Are You Immaculate, she was appointed to her current role as Digital Editor, in which she works on special projects alongside editorial work. Her reading and research interests include science fiction, pop culture, cultural criticism, comedy and the uncanny.
Katherine Lockton
Junior Consulting Editor – Poetry
Katherine is an Anglo-Bolivian poet, tutor and editor of the Southbank Poetry magazine. A winner of several awards for her writing, including the Inaugural International Travel Bursary by The Saltire Society and British Council Scotland, she is also widely published in magazines and journals. At flipped eye, she assists the main poetry editors in getting manuscripts ready for press, working on titles such as Sue Morgan's A Quickening Star.
Maame Aba Daisie
Communications
Maame Aba is a Ghanaian writer and genre-fiction enthusiast. A former broadcaster, she works primarily as manager of flipped eye's social media, but also doubles as assistant to director and senior editor, Nii Ayikwei Parkes. Maame Aba acts as a key coordinator for all flipped eye's anthology projects, supervises production and liaises with US retail partners such as Greenlight Bookstore and Strand Books in New York.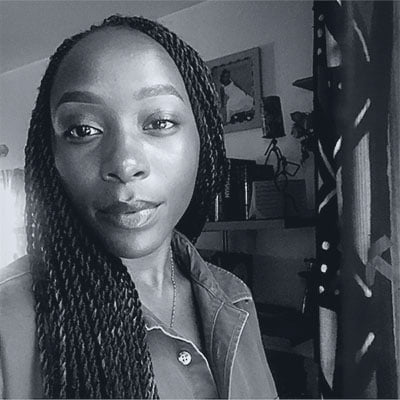 Shamin Kisakye
General Manager
Shamin Kisakye is a project manager, avid allotment gardener and aspiring urbanist. She's worked with a diverse group of clients ranging from household names such as Nike and Converse to the Trussell Trust Foodbank. Her love for arts and culture is heavily influenced and informed by the community that sustains it. Surrounded by, as well as working alongside a diverse network of artists, promoters, label heads and cultural content makers, she gives the #FECrew a whole new energy.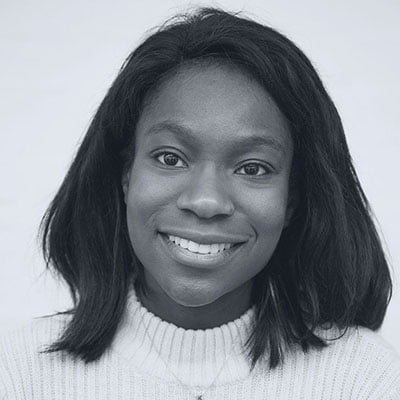 Kimberley Nyamhondera
Press & Editorial Officer
Kimberley is a London-born, Zimbabwean PR professional with experience across publishing and tech. Kimberley has also worked to put together a mentoring initiative, which aims to connect mentors and mentees in the creative industries and support the next generation of emerging talent. She is a writer and poet and has volunteered and mentored students for the charity, First Story. At flipped eye, she supports comms around our publishing and feeds into the editorial team.